Good looking forms for a variety of purposes:

Computer output turned from ugly print into attractive print, email (including full HTML), PDFs and fax with total automation, operating unattended for days, weeks or months.
FormTrap is what you require, run automatically from your ERP, Accounting, Banking and Stockbroking and any other systems you might have.
Outstanding "long document" production for Insurance, Banking, Wealth Creation.
Handles any format of input text file including IBM outputs, XML files and converted PDF files.
Output promotions as full HTML outputs with nothing else to open




Variety of PDF formats from ultra-small Arial-only (or Times Roman) for Gmail to PDF/A with all fonts included where mandated by regulation



Runs in Chinese, Japanese, Korean, Thai and all European languages



Full set of QAD forms - in fact sold by QAD on QAD paper in Australia and New Zealand for the last 20 years, well resourced QAD specialists in other places

Other ERP systems fully catered for with input from print files, XML files and any other programmed outputs - we can take input "as is" and strip out what FormTrap requires -

no programming

on your side.


Insurance clients for Contracts, Health Insurance correspondence, HTML Email insurance renewals - direct from IBM files with links to online auto-service features from your site - this is our growth area and we do this spectacularly well


Bank statements - direct from IBM files, contracts, QDE for standard emails



Small Business Edition (program) for small clients and our most popular version - Enterprise Server

running via the Web or network, normally on a Windows Server 2016, R2 in a VM









This is addresses the Input side of computer systems with a seat-based, cheap module that

generates data entry forms

that output standard FormTrap Server xml intermediate files. Those files are either "printed" as PDFs immediately from the QDE program or can be run through the FormTrap Server for guaranteed delivery and archival. Now you have control over inter-person communication in your office for all standard tasks and for external communications for all standard emails or letters.




We use this ourselves for the 30 or so different software deliveries where selecting phrase such as

formtrap server plus firebird

generates the email body of 47 lines with different colors, bolding and numbered indented paragraphs that was prepared by an expert, thoroughly checked and works.




That effectively converts low level people into experts saving HUGE amounts of money.




For any company dealing with relatively standard questions, needing to advise deliveries and other standard transactions, this resolves those issues extremely quickly at an expert level. Try it, the cost is $150 per seat, per year with the form development environment including an additional QDE seat at $1,000. We'll assist you to set up the first couple of QDE forms.




Also ideal for quotations, manual invoices with all of the arithmetic etc. built right in and for tablet-based work such as restocking at the point of sale, emailing an immediate invoice, taking stock, quoting directly in the client offices etc. Take QDE to where the transaction is occurring and document it straight away without having to

program anything

.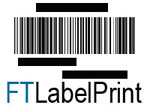 Easy-to-use label design and printing software. Normally used to output labels via barcode printers, this has the full selection of Windows fonts onto any Windows-supported output printer, including Lasers. Most common barcode symbologies in any density, particularly the hard-to-program EAN/UCC-128 barcodes commonly known as "SSCC" barcodes. Operates as a Windows program for one-off user-driven labels or fully integrated into your systems or into our FormTrap system. This is one piece of software you should not be without for barcoding and labeling. One single program does everything for your organisation.
These days, this program is superceeded by the advanced features of FormTrap, with QDE used to generate casual labels, HOWEVER there are many thousands of printers using this to generate labels world wide and this is the product of choice for those still using the obsolete FTDesign to design FormTrap forms.

FoD-OMR
(Forms-on-Demand for OMR) designs and print forms that are scanned through OMR or Image scanners where hand-printed marks and text made on the form are interpreted into data.
The software allows the complex structures inclusive of "Timing Marks" to be produced on laser printed pages. This product is also capable of producing type-set masters for conventional printing - so you can proof and test using this program, then produce the "plates" for conventional printing.
Like all of our other products, data may readily be included as text or as barcodes, and in this case as pre-marks on each form for items like the form filler's identity. Use this for surveys, warranties, class testing, voting and any other task that relies on low individual volumes spread over population of hundreds or thousands. We also sell the OMR machines and software to complete the cycle and have been doing so for the last 30 years, while this product was first released in 1992.