Good looking forms for a variety of purposes:

Computer output turned from ugly print into attractive print, email (including HTML), PDFs and fax with total automation, operating unattended for days, weeks or months.
FormTrap is what you require, run automatically from your ERP, Accounting, Banking and Stockbroking and any other systems you might have.
Outstanding "long document" production for Insurance, Banking Wealth Creation.


FormTrap is our flagship product, runs in Unicode hence runs all Asian languages, handles all of the variations in documents required and your company can add its own automated programs within the FormTrap production structue.. Two editions:
Small Business - dedicated signed-on program or
Enterprise
- Spooler running via the Web or network, normally with Windows 2016, R2 in a VM.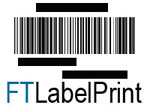 Easy-to-use label design and printing software. Normally used to output labels via barcode printers, this has the full selection of Windows fonts onto any Windows-supported output printer, including Lasers. Most common barcode symbologies in any density, particularly the hard-to-program EAN/UCC-128 barcodes commonly known as "SSCC" barcodes. Operates as a Windows program for one-off user-driven labels or fully integrated into your systems or into our FormTrap system. This is one piece of software you should not be without for barcoding and labeling. One single program does everything for your organisation.
Print-to-Scan designs and print forms that are scanned through OMR or Image scanners where hand-printed marks and text made on the form are interpreted into data. OMR forms are the most common, and the software allows the complex structures inclusive of "Timing Marks" to be produced on laser printed pages. This product is also capable of producing type-set masters for conventional printing - so you can proof and test using this program, then produce the "plates" for conventional printing. Like all of our other products, data may readily be included as text or as barcodes, and in this case as pre-marks on each form for items like the form filler's identity. Use this for surveys, warranties, class testing, voting and any other task that relies on low individual volumes spread over population of hundreds or thousands. We also sell the OMR machines and software to complete the cycle and have been doing so for the last 30 years, while this product was first released in 1992. If you'd like a comparison with the other leading brands like Bubble Publishing, send an email.